FREE CONSERVATORY KIT SURVEY GUIDE, BROCHURES AND ACCESS TO ALL OUR TECHNICAL MANUALS
Enter your email address to download our free conservatory Kit Survey Guide:
Testimonial
Hi Kevin.
Finally got my conservatory built see attached picture. Just wanted to thank you, Kevin and the whole team for all your support.
The product you sell is excellent and I am now thoroughly enjoying relaxing in my conservatory. It was along journey but with your help I finally got there.
The conservatory just fitted together beautifully, no missing or damaged parts, as I said earlier fantastic product backed up with brilliant support.Cheers
Dave Paulin Inverness.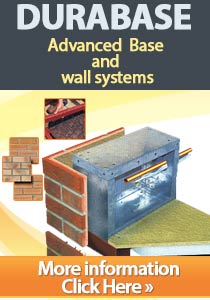 Our Guarantee: Conservatory Kit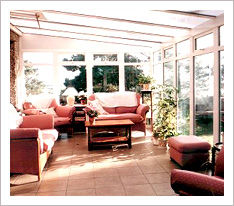 PLEASE NOTE THAT ANY CLAIM MADE UNDER THIS GUARANTEE MUST BE ACCOMPANIED BY PROOF OF PURCHASE.
The guarantee:
This product is made up of a number of component parts which carry the following guarantees, for the purpose of providing cover for any defective material found during the guarantee period.

NB: Prior to installation, all goods should be stored in a dry place, stacked upright, slightly raised from the ground and adequately protected from the weather, away from sharp or heavy objects.
| | |
| --- | --- |
| A Schedule of product cover | Carlton Range |
| White PVC-U profile | 10 years |
| Polycarbonate | 10 years |
| Glass | 10 years |
| Hardware (Handles/locks etc) | 2 year |

Double glazed glass units are only covered against failure of the seals.


Specification

With regard to the strength, stability and thermal performance of the conservatory, we confirm the following :

• The structural design is in accordance with :
BS6399 Part 3: 1988 – Codes of practice for imposed roof loads
BS6399 Part 2: 1997 or CP3 Chapter V Part 2: 1972 – Codes of practice for wind loads
BS8118 Parts 1 & 2: 1991 – The structural use of aluminium
• Structural testing and over 10 years field use verifies the relevant aspects of the design which are outside the scope of the codes, including the resistance of the conservatory to racking, the interaction of components and the effects of long term loads.

• The design of the side frames and/or masonry walls provide the conservatory with overall lateral stability and rigidity as well as resistance to axial loads.

• U value for glazed side wall frames :
Glazed 4/20/4 Toughened Pilkington 'Optifloat' air filled sealed units2.8 W/m2K
Glazed 4/20/4 Toughened Pilkington 'K' air filled sealed units1.8 W/m2K
Glazed 4/20/4 Toughened Pilkington 'K' argon filled sealed units1.5 W/m2K
All glass is toughened safety glass in accordance with BS EN673: 1998 for 'normal'exposure conditions.


• U value for roof polycarbonate sheet :
16mm Triple wall 2.4 W/m2K
25mm Five wall 1.6 W/m2K
Fire resistance polycarbonate sheet :
BS2782: 1970 METHOD 508A -Self Extinguishing
BS2782: 1970 METHOD 508D-Very Low Flammability
BS476: Part 7: 1987 Surface spread of flame -Class 1
BS476: Part 3: 1975 External fire rating -AA
A

Exclusions

1
The guarantee does not cover:

a
Damage caused as a result of any accessories, eg, Blinds, fans, electrical fittings etc.
b
Base construction, or installation of the product.
c
Damage of defect caused by any peril capable of being insured under a Household, or similar policy of insurance.
d
Loss of use or consequential loss or damage of any nature.
e
Any damage caused by war risks, sonic booms or nuclear radiation, storm, flood.
f
Neglect, misuse, resulting from failure to comply with storage, installation, or maintenance instructions.
g
Costs relating to the installation of the product.
h
Initial missing product or damaged product reported beyond the following timescales:
- Missing packages not notified within 14 days.
- Missing / damaged contents of a package not notified within 28 days.
i
Costs in replacing any defective part.
j
The possible dulling of frames due to weather conditions.
k
Discolouration of acrylic or polycarbonate translucent roofing material due to biological or atmospheric conditions.
l
The failure of the installation to reduce or eliminate condensation.

2
Regular maintenance of all moving parts is essential, as indicated in the instruction manual. In the event that the customer has been negligent in maintaining the product, we reserve the right to recover any costs incurred in the rectification of any failing that has occurred due to such negligence.
3
The guarantee does not cover normal wear and tear on the product.
4
Under this guarantee we shall not be held liable for any defect or damage caused by incorrect handling or storage beyond the point of receipt, or installation of the product.

C

Claims procedure

| | |
| --- | --- |
| 1 | In the event of any difficulty arising with the product, the matter should be reported as soon as possible. |
| 2 | Following notification of a claim, a claims form will be issued. This must be completed and returned. Repair work will not be authorised unless this procedure is followed. |
| 3 | In the event of any claim we may, at our sole discretion, replace or pay in cash the amount of the relevant repair. |

D

Repair Conditions

| | |
| --- | --- |
| 1 | Any repair work must be carried out by an authorised and approved installer. |
| 2 | For any reason it is not possible to replace a defective part with an identical product, a suitable alternative will be used. |
| 3 | If any difference shall arise as to the amount to be paid under this guarantee (liability being otherwise admitted), such a difference shall be referred to an arbitrator to be appointed by the parties in accordance with the statutory provisions then in force. Any making of an award shall be a condition precedent to any right of action against us. |